This image carousel displays one slide at a time, and hides non-visible slides from screen reader users. Use the next and previous buttons to see all of the slides.
A cocktail bar and restaurant mixing history and modernity, a home for bon vivants and seekers of uncharted experiences.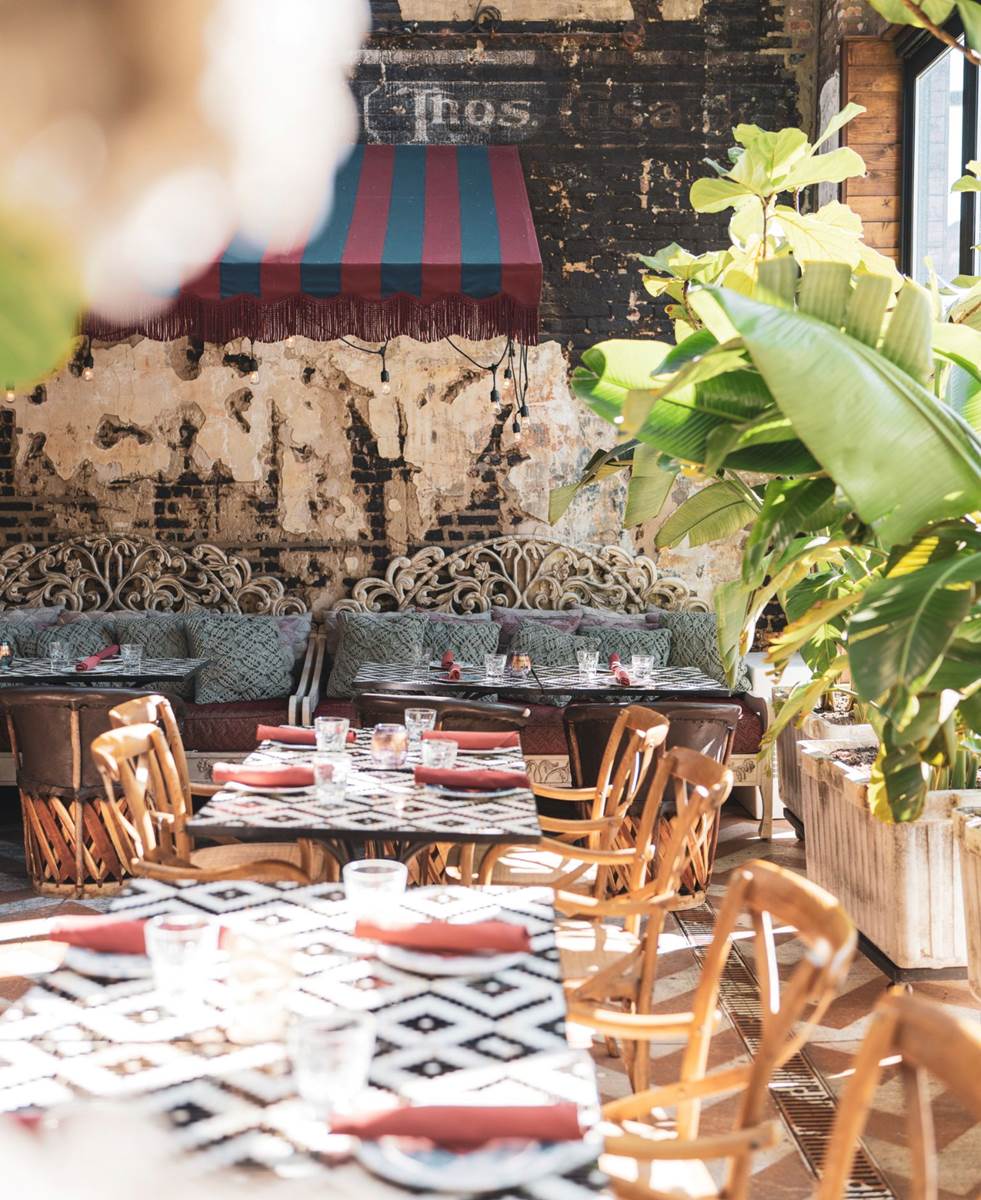 Named after the bohemian freethinkers of the 1950s and '60s, Beatnik West Town channels the beatnik generation's sense of style, aspiration and rebellion to create an exotic escape with maximalist interiors, lush gardens, ingredient-led cocktails and globally inspired cuisine. Mirroring our design-through-storytelling whimsy, Executive Chef Marcos Campos takes guests on a journey through the Middle East with flavors from Lebanon, Jordan, Israel and Northern Syria while utilizing local farms in the Midwest. Beatnik's bar finds a fine balance between relaxed and attentive service, with a team that elevates the experience with a culinary approach to craft cocktails. Drinks are savory and fresh, with inventive recipes that follow a no-waste sensibility by utilizing kitchen leftovers or ingredients found in our gardens or the cocktails they adorn.